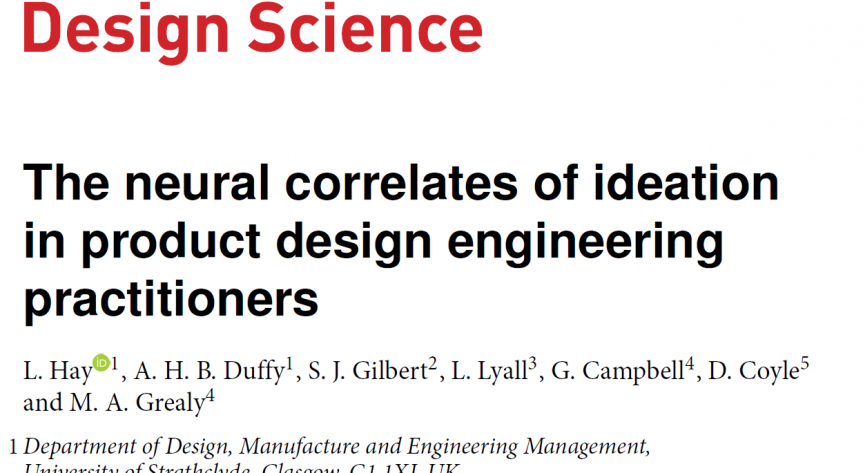 New publication in Design Science!
The results of our first fMRI study have been published in the international journal, Design Science!
The work is the first fMRI study on product design engineering practitioners, and provides new insights into the neural basis of design creativity.
The paper is part of a special issue on Design Neurocognition.
You can download a free open access copy of the article from Cambridge University Press.