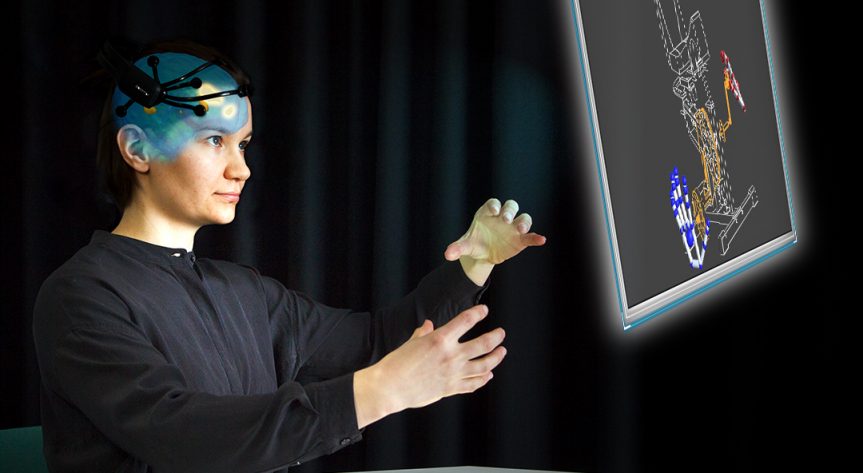 Highly commended award at Strathclyde Images of Research competition
We were delighted to receive a highly commended award from the judges at this year's Images of Research competition for our entry "ImagineD: Realising your imagination".
The ImagineD research project envisions a future for Computer Aided Design where designers can seamlessly realise their imagination in the digital world. To achieve this vision, we are combining multidisciplinary expertise to study cognitive, neural and gestural activity in creative design. This image shows our vision and the results from our neurological research, highlighting the regions of the brain associated with product design engineering ideation.
See more images from the event at the Images of Research twitter and stay up to date with us @UOSImagineD.